Cowichan Watershed Board Members
Co-Chair Chief Lydia Hwitsum, Chief of Cowichan Tribes First Nation
Chief Hwitsum has advocated for Indigenous and human rights locally, nationally and internationally. She has presented at the United Nations Permanent Forum on the Rights of Indigenous Peoples and at the Organization of American States Inter-American Commission on Human Rights.
Ms. Hwitsum has more than 20 years of experience in leadership positions in Indigenous governance in British Columbia and throughout Canada. She is currently a member of the Royal Roads University Board of Governors. She has previously held board positions on the International Centre for Human Rights and Democratic Development, the BC Land Title and Survey Authority, the BC Capacity Initiative Council and the Tele'ethw Aboriginal Capital Corporation. She is also former Chair of the First Nations Health Authority. She holds a Certificate of Administration of Aboriginal Governments and a Diploma in Public Sector Management from the University of Victoria, as well as dispute resolution training from the BC Justice Institute. She holds a Juris Doctor degree from the University of Victoria.
---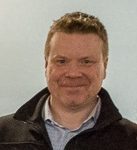 Co-Chair
Mayor Aaron Stone, Chair of Cowichan Valley Regional District, Mayor of Ladysmith
(Bio to follow)
---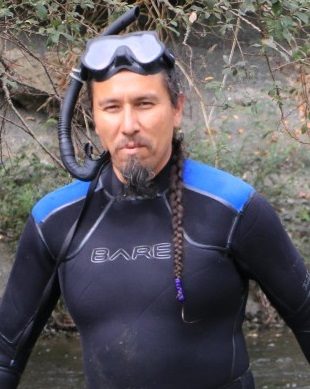 Tim Kulchyski - Natural Resource Consultant, Cowichan Tribes
Tim Kulchyski is a community member of Cowichan Tribes. He has worked with a variety of clients assessing upland, freshwater and marine ecosystems for over 20 years. His work often involves examining the impacts of development on cultural values. Recently he participated in a program to control invasive plants in the watershed. Tim has traveled extensively studying the interaction between resource issues and cultural heritage. He was involved in a major Hul'qumi'num language revitalization initiative. Tim now works as a Natural Resource Consultant in the Cowichan Tribes Lands and Self-Governance Department and serves as a member of the Cowichan Watershed Board.
Tim also serves as Co-Chair of the Cowichan Watershed Society
---
---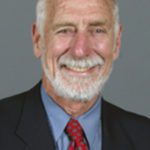 The Honourable David Anderson – Former Federal Fisheries Minister, Former Federal Environment Minister
David Anderson's experiences include an Olympic silver medal (rowing), foreign service, environmental consultant, professor, Member of the BC Legislature, and Member of Parliament. David was elected as an MP six times and held four Cabinet portfolios including Transport, Fisheries and Oceans and Revenue. In addition he was Canada's longest standing Environment Minister. A fisherman, David is an active outdoors enthusiast and has a special fondness for the Cowichan region. In the 1990s, he was instrumental in the Cowichan River being designated as a Canadian Heritage River. David has received numerous awards and two honorary degrees for his support for the environment.
David also serves on the Cowichan Watershed Society.
---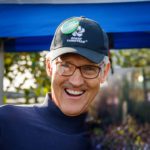 David Slade - former President of the BC Groundwater Association
Since 1982, David has been a partner in the Duncan based, family business, Drillwell Enterprises Ltd. Drillwell provides well and environmental drilling services to a variety of clients. David is passionate about groundwater and its relationship to the rest of the environment. He has been very active with both the Canadian and BC Groundwater Associations recently serving as President of the BC Association. David is an active community volunteer and supporter contributing resources and spare time to volunteer firefighting and youth sports in particular.
David also serves as the Treasurer of the Cowichan Watershed Society.
---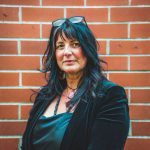 Mayor Michelle Staples – Mayor of Duncan
Michelle Staples is a long-term Cowichan Valley resident, a mother and
self employed entrepreneur with a long history of bringing people
together on projects that are important to the Cowichan Valley. She was first elected as a Councillor in 2011. After two terms on Council, in 2018, Michelle became the first female Mayor for the City of Duncan.
Mayor Staples has deep respect for the First Peoples of this land and is honoured to live on Coast Salish territory. Michelle believes that decisions of Council must be made keeping in mind that every decision made impacts the land and its resources and leaves a legacy that will effect generations to come. Development must be done in ways that support the highest vision the City of Duncan can create for itself and Council must always be accountable for its decisions and how they affect the lives and wellbeing of the people we serve.
Michelle previously worked as a part time executive director and a private contractor in community development and she is currently, slowly working towards a Masters in Integrated Studies focused on Community Development and Social Justice.
---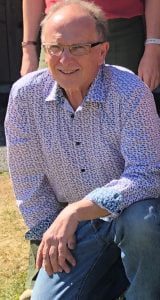 Dr. David Froese, former fisheries biologist, medical doctor
Dave Froese has been a family doctor in the Cowichan Valley for over 30 years. Before entering Medicine at UBC he worked as a fisheries biologist. He has worked for the D.F.O., M.O.E., West Water Research and The Environmental Land Use Committee. He lived with his family at Green's Pool on the upper Cowichan for 5 years. They used the river as a water source for drinking in the winter. Dave has served as Medical Chief of Staff for Cowichan District Hospital, president of the Cowichan Valley Medical Society, president of the Medical Undergraduate Society of BC, and Chief Intern of Victoria General Hospital. Dave now works in Lake Cowichan as a family doctor and is on and in the water as much as possible. He continues to have a passionate interest in the health of the Cowichan River and all of its surrounding environs.
---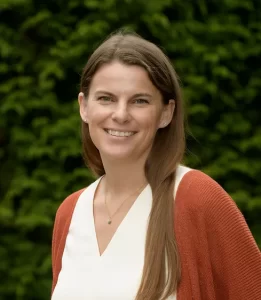 Dr. Shannon Waters, Medical Health Officer for the Cowichan Valley, Vancouver Island Health Authority
Dr. Shannon Waters is Coast Salish and a member of Stz'uminus First Nation on Vancouver Island. She completed the First Nations Family Practice program at the University of British Columbia and worked as a family doctor in Duncan, BC. While honored to work close to home Shannon become frustrated with seeing people mostly when they were unwell and wanted to focus on keeping people healthy in the first place so she returned to school and completed her specialty training in Public Health and Preventive Medicine. Shannon worked as the Director of Health Surveillance at First Nations and Inuit Health Branch and, at First Nations Health Authority as the Acting Senior Medical Officer for Vancouver Island Region. She has worked with Vancouver Island Health Authority as a Medical Director and with the Ministry of Health as the Aboriginal Physician Advisor. She is currently honored to have come full circle and to be working in her home territory as the local Medical Health Officer with Vancouver Island Health Authority.
Shannon also serves on the Cowichan Watershed Society.
Read more: drshannonwaters.com
---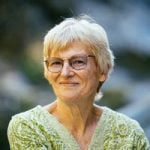 Alison Nicholson – CVRD Director, Area E (Cowichan Station, Glenora, Sahtlam)
Alison was honoured to become the CVRD Director for the Cowichan Station/Sahtlam/Glenora area in 2014. The Chemainus, Cowichan and Koksilah rivers all pass through Area E and working with the community to care for those watersheds is her number one priority. She has a background in biology, ecology, and public administration and lives on a small farm in the Koksilah watershed.
---
Kristine Sandhu, Lake Cowichan Councillor
Councillor Sandhu has served on the Town of Lake Cowichan council previously for a 2005-2008 term and was re-elected a council member in October, 2018 for a four year term. She is loving what she learns through her involvement in the Cowichan Watershed Board. She is married and is the mother of three children.
Kristine also serves as the Co-Chair of the Cowichan Watershed Society.
---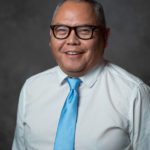 Qwiyahwult-hw Stuart Pagaduan, Cowichan Tribes Councillor
"I consider it a great honor to represent Cowichan people. My initial goals are to listen and understand the needs of our community. Making small positive changes for a stronger future.
Art is a big part of my life. I've been an Artist for about 20 years. I like to be outdoors; fishing and hunting."
(Bio to follow)
---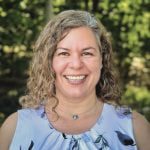 Linda Higgins, South Coast Area Director - Fisheries and Oceans Canada / Government of Canada
Linda Higgins is very pleased to be part of the Cowichan Watershed Board. Linda focused the majority of her career in various posts within BC promoting enforcement and compliance. In 2020, she accepted the South Coast Area Director position where she works to deliver integrated programs on behalf of Canadians and Fisheries and Oceans Canada. Integration and working together are the key to success both within her executive role but also within the Cowichan Watershed Board.
Linda lives in Parksville and is passionate about the environment and spending time outdoors.
---
Darin George, Cowichan Tribes Councillor.
Photo and bio to follow.